Description
PATCHES
This download includes patches for Helix, HX Stomp, and POD Go. Please make sure to import the appropriate patch for your hardware – they are not interchangeable.
The pack includes 2 patches (each with SC and HB options). We've tone-matched both amps – a early 70s 50w Plexi and a 71 100w Super Lead Plexi.
Mars 50w Plx WTs and Mars 100w SL WTs – These patches use the IR's and are meant for guitars with single coils.
Mars 50w Plx WTh and Mars 100w SL WTh – These patches use the IR's and are meant for guitars with humbuckers.
NOTE: The HX Stomp and POD Go folders include 'FX" patches. These patches include the additional effects blocks from the full Helix patch.

GET THESE 70s PLEXIS IN YOUR LINE 6 HARDWARE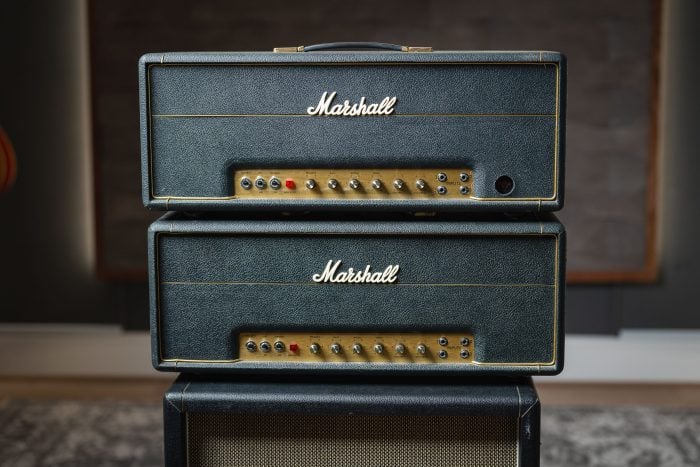 For these patches, we tone-matched the stock HX amp models to these 70s Plexi's. The results are a set of Impulse Responses that completely transform the HX amp models, making the Line 6 hardware sound exactly like these amps, and the microphones, preamps, and EQ chains that we use to record them.
This pack includes 2 iconic 'Plexi amplifiers'  – an early 70s 50w and a 1971 100w Super Lead. They are quite literally the sound of rock 'n roll. Both of these specific amps have been modified to internally jump both channels and these patches are designed that way.
We mic'd a Bogner 2×12 cab with a Royer 121 and Earthworks SR25 through a stereo Neve 1073 preamp.
SIGNAL FLOW AND EFFECTS
Input
Compressor
Drives: KOT (yellow side), 808 and a fuzz
Volume – mapped to EXP 2
Amp
IR (Tone Match)
EQ
Tremolo
Chorus
Delays: 1/8 delay, Dotted 8th delay, Dual stereo delay
Reverbs: Hall (subtle), Dynamic Hall (huge)
Gain block

 

Output
The HX Stomp and POD Go patches cannot fit all the effects into a single patch. For those platforms, we include the amp and essential effects in the main patches, and then we include the additional effects blocks in the 'FX' patches. Feel free to mix and match the additional 'FX' blocks into the main patches to suite your needs.
SNAPSHOTS
Snapshot 1: CLEAN-ISH/BASE. This is as clean as we can get em and still capture their essence. Roll your volume knob down to get cleaner tones!
Snapshot 2: DRIVE. Stage 1 drive tone
Snapshot 3: ROCK RHYTHM. Big rhythm tone
Snapshot 4: SOLO. Just a thick and prominent lead tone!
Snapshot 5: AMBIENT/FUZZ. Clean tone with lots of delay and verb (this is a Fuzz snap on the 50w patch)
Snapshot 6: CHORUS CLEAN. Clean tone with rchorus
Snapshot 7: ROCK CHOP. Big rhythm/lead tone without heavy tremolo for a cool effect
Snapshot 8: WET LEAD. Lead tone with lots of delay and verb.
POD Go:
Snapshot 1: CLEAN. Base clean tone
Snapshot 2: DRIVE. Stage 1 drive tone
Snapshot 3: LEAD. Lead tone with lots of delay and verb
Snapshot 4: AMBIENT. Ambient clean tone
NOTE: The HX Stomp patches do not include Snapshots