Description
WHAT YOU'LL FIND INSIDE
Video Lessons
Volumes 1 and 2 include over 85 videos (over 18 hours of content), designed to cover every aspect of worship leading.
Personal Experiences
You'll hear our stories and experiences and learn from the many mistakes we made.
Practical Guidelines
Tools and suggestions give you the next steps to improve you and your team.
Volumes 1 and 2 include ten course modules (five in each volume). Over 85 videos and over 18 hours of training content.
1. So You Want To Be A Worship Leader
How to discern God's call on your life into worship leading, and understand how to approach the different aspects of your role as a worship leader.
2. Business and Admin
Owning the day to day responsibilities, being organized, scheduling, serving others, boundaries, and top 10 mistakes.
3. Navigating Staff Relationships & Culture
Learn how to work with pastors and church leadership, and how to become a leader that builds others up and creates a healthy team culture.
4. Hit the Ground Running
You are empowered to identify team winners, build influence with your team, and establish vision and values.
5. 10 Common Obstacles
"It's too loud!', "People Won't Sing", "Nobody shows up on time". We've heard them all, and we can help you tackle these common obstacles.
1. Click Tracks and Multitracks
Understand what click tracks and multitracks are, and learn how to implement them effectively into your worship ministry.
2. Transitions
Create beautiful and seamless transitions between songs and different elements in your worship services.
3. Rehearsals
Learn how to lead effective rehearsals that prepare your team for Sundays, and learn how to build community and have fun doing it.
4. Creative Planning
How (and when) to implement new songs, and how to plan creative elements that will take your worship experiences to a new level.
5. Music Theory for Worship Leader
Music theory is hard, and it can be a daunting subject to tackle. We break it down so you can easily learn the basics and relate to your musicians on a deeper level.
Get A Glimpse of the Online Course
Become the most effective worship leader you can be
We built this course because we want you to succeed.
The Worship Manual is a series of online courses designed to help you become the most effective worship leader you can be. Volume 1 contains 50 videos broken into five modules. Consider this your Worship Leader 101 course.
Worship leading is far more than just playing an instrument and singing
In fact, that's just a tiny part of what goes into leading well. In this course, you'll learn how to manage expectations, how to lead yourself and your teams well, how to approach your relationship with your pastor and other staff members and church leadership, and much, much more.
Instructor Spotlight
Brian Wahl
Brian Wahl is the founder of Worshiptutorials.com, a worship leader, and a proud father! With nearly 650,000 subscribers, Worship Tutorials has become the leading resource on the web for worship leaders around the world.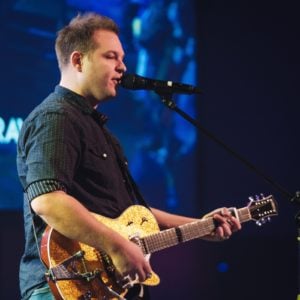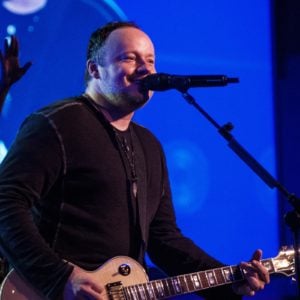 Instructor and Worship Pastor
Brian Fuller
Fuller is a professional Worship Leader currently serving at Newhope Church in Durham, NC. He's a master of building and empowering teams and leading across multiple genres and styles. He is married and has 4 kids, and has scored 4 complete films to date as well as countless TV cues and media projects for many major networks.