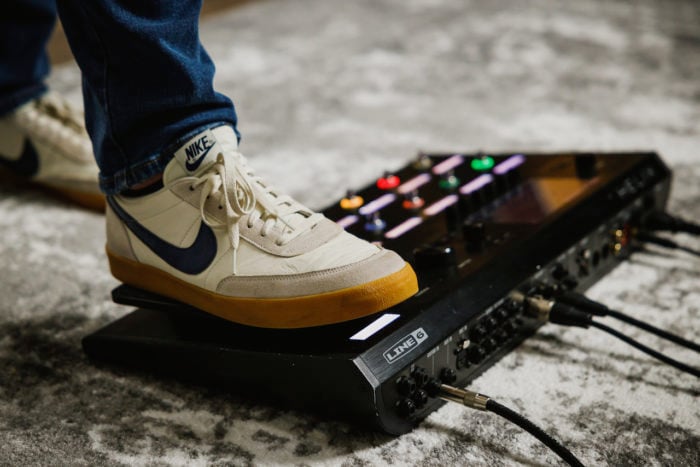 Over 350,000 patches downloaded
Our Line 6 Helix patches are meticulously crafted to sound perfect for modern praise and worship music.
We offer both base patches (think a massive pedalboard into an amp – or amps), and song-specific patches where you get the exact sounds from a song at the push of a button.
PATCH BUNDLES
Our Helix Patch Bundles are designed to get you up and running quickly with our most popular amp and song-based patches. If you're new to Helix (or our patches), grab the free pack. If you'd like to build out your collection, our Starter, Essential and Top Song bundles are perfect.
TONE MATCH PATCHES
Our Tone Match Helix patches use custom made impulse responses to match the Line 6 amp models to our actual amps (and the microphones, preamps, EQ, etc that we use to record them). These are our favorite – and we think best sounding – patches that we offer. It's like having our actual amps in your Helix.
These are our best-sounding patches for the Helix. Each one includes at least two versions: one designed for use with IR cabs and one with stock Helix cabs. Some include variations for guitars with single coils and humbuckers.
Each premium patch is set up to work great for modern praise and worship settings. They're designed to run in stomp box mode, and each patch includes multiple drive settings as well as tons of delay and verb options. Think of it as having a massive board into world class amps with super simple usability.
Click through to individual patch pages to see demo videos.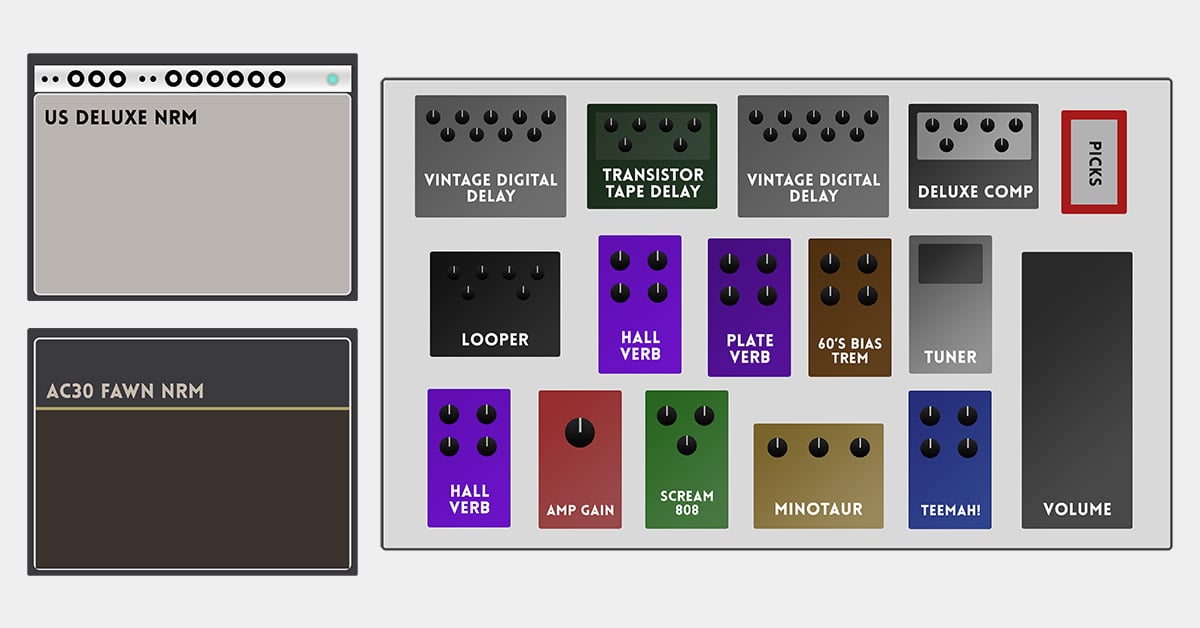 Graphical interpretation of our DLX + AC30 patch
These patches re-create the sounds from popular guitar players and bands/worship teams.
Song patches are designed to mimic the guitar sounds for specific worship songs. Each patch includes both an IR-ready version and a stock Helix cab version. These are designed to be used in 'Snapshot' modes, and are set up with snapshots for specific parts within a song.
Each patch contains a full play-through demo video of the song.
Our building blocks series are patches designed to give you a database of effects sounds specifically dialed in for modern worship music. Each patch contains various effects within a single category – drives, reverbs, delays, and modulation. Copy effects blocks from these patches and insert them into new or existing patches to instantly get sounds that will work great every time.
Legal/EULA
End-User License Agreement ("Agreement")
Please read this End-User License Agreement ("Agreement") carefully before using Line 6 Helix, HX Stomp, or HX Effects patches from Worship Tutorials. ("Patches").
By using the patches, you are agreeing to be bound by the terms and conditions of this Agreement. If you do not agree to the terms of this Agreement, do not use the patches.
License
Worship Tutorials grants you limited license to download, install and use the Patches solely for your personal, non-commercial purposes strictly in accordance with the terms of this Agreement.
Restrictions
You agree not to, and you will not permit others to:
License, sell, rent, lease, assign, distribute, transmit, host, outsource, disclose or otherwise commercially exploit the Patches or make the Patches available to any third party.
If you sell Line 6 hardware that has Patches installed, you may include the Patches as part of the sale.
Term and Termination
This Agreement shall remain in effect until terminated by you or Worship Tutorials.
Worship Tutorials may, in its sole discretion, at any time and for any or no reason, suspend or terminate this Agreement with or without prior notice.
This Agreement will terminate immediately, without prior notice from Worship Tutorials, in the event that you fail to comply with any provision of this Agreement. You may also terminate this Agreement by deleting the Patches and all copies thereof from your computer and/or Line 6 hardware.
Upon termination of this Agreement, you shall cease all use of the Patches and delete all copies of the Patches.
Contact Information
If you have any questions about this Agreement, please contact us at [email protected].