Description
TONE MATCH PATCHES, CAPTURES, AND PROFILES OF

OUR DR. Z Z WRECK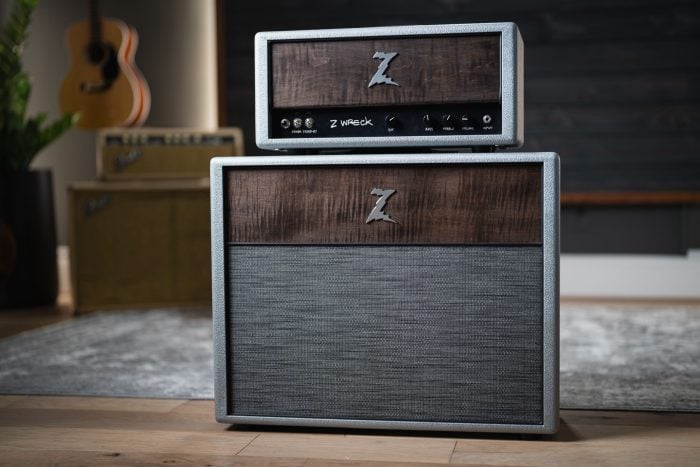 For these presets, we have captured our Dr. Z Z Wreck. The result is set of presets and captures that sound exactly like our amp, and the microphones, preamps, and EQ chains that we use to record it.
The Z-Wreck is a collaboration between Dr. Z, Ken Fischer (of Trainwreck Amps), and Brad Paisley. Together, they created the Z-Wreck in an effort to capture the tone of Brad Paisley's vintage '63 AC30. The Z-Wreck is a single channel, 30-watt EL84 amplifier, and it excels at the vintage AC30 tone. It also has a ton of headroom and works amazingly well as a pedal platform amplifier.
Our is a head/cab combo. The cabinet is loaded with a Celestion Alnico Gold and Alnico Blue. We've tone-matched the mic'd cabinet with a Royer 121 and Earthworks SR25 through a stereo Neve 1073 preamp.