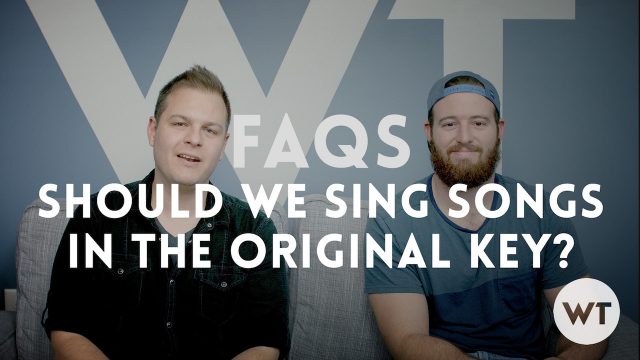 Brian and Bradford discuss what key to sing songs in. We cover questions like:
Should we sing songs in the original key?
Should we try to do songs in keys that work for the congregation or the lead vocalist?
How to create energy and excitement in the first song of your service.
Should we sing songs that stress our vocal range?