Description
NOTE: This demo was made with the Helix patch, but the Fractal presets sound and function very similarly.
INCUDED PRESETS
This download includes patches for Axe-FX III, FM3, and FM9. Please make sure to import the appropriate patch for your hardware – they are not interchangeable.
TMONT 15 TM WT
NOTE: The FM3 folder includes an 'FX" patch. This patch includes the additional effects blocks from the full Axe-FX and FM9 patches. Feel free to substitute any of these effects blocks into the main patch to suite your needs.
OUR PRS MT15, NOW IN YOUR FRACTAL HARDWARE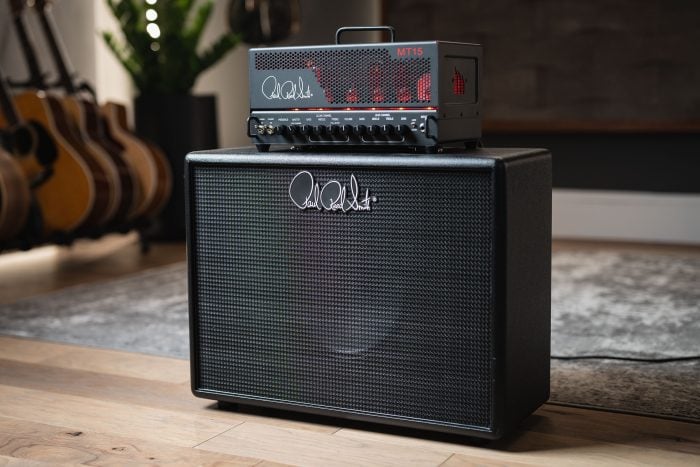 For these patches, we tone-matched the stock Fractal amp models to our PRS MT15 amplifier. The result is a set of User Cabs that completely transform the Fractal amp models, making the Fractal hardware sound exactly like our amp, and the microphones, preamps, and EQ chains that we use to record it.
The MT15 is a collaboration between Paul Reed Smith and Mark Tremonti. It is meant to replicate Tremonti's rhythm and lead tones, but also to have beautiful clean tones.
SIGNAL FLOW AND EFFECTS
Input
Compressor
Wah
Drives: 808
Chorus
Vibe
EQ Boost
Amps
IR (Tone Match)
Volume
EQ
Delays
Reverb
Output
We've included a foot switch that will flip flop between the clean and dirty amps (we did not use the same amp for both clean and dirty tone). The switch is labeled 'DIRTY/CLEAN'.
The FM3 presets cannot fit all the effects into a single patch. For that platform, we include the amp and essential effects in the main presets, and then we include the additional effects blocks in the 'FX' preset. Feel free to mix and match the additional 'FX' blocks into the main patches to suite your needs.
BLOCK CHANNELS
For each effect block, we set up all four channels to give you as many options as possible for each individual effect types. For example, in the Compressor block, there are four different types of compression. For drives, we use all available channels in each drive block to get different overdrive flavors. Please experiment with the channels in all the different blocks to find your favorites. Typically we use our favorites in Channel A.
The exceptions to this are usually the amp and cab blocks – for those we usually only set up Channel A.
SCENES
SCENE 1: RHYTHM. Base rhythm (gain) tone
SCENE 2: RHYTHM +. Stage 1 drive tone
SCENE 3: DRIVE+. Big rhythm tone
SCENE 4:SOLO. Lead tone
SCENE 5: CHORUS CLEAN. Clean tone with chorus
SCENE 6,7: NOT USED
SCENE 8: CLEAN. Clean tone without chorus
CHANGELOG
Version 1.0 – 2022-12-02