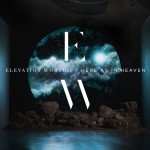 O Come To The Altar was one of the first songs Elevation Worship promoted from the Here As In Heaven album, and it is a very good worship song. Very singable, and a great song of invitation.
In our resources we've shown how to play the song using key of G chords, but with a capo on the 2nd fret, which is the open key of A. The original on the album is actually in B, which is pretty high for most male vocalists, especially on a ballad like this.
Arrangement
[hr]
Available Resources
[tabs style="boxed"]
[tab title="Song Video (acoustic)"]

The background music in this video is from Pads 4 (Evolving), available here
[/tab]
[tab title="Tutoria (acoustic)l"]

Chords used in this song
Strumming Patterns
This song is in 6/8 time, and the strumming pattern is a pretty simple 6/8 pattern
[box]
1 2 3 4 5 6 ,...      
d  udud  udu,...
[/box]
[/tab]
[/tabs]