[button link="http://www.mjtagedfinishes.com/" window="yes"]Visit MJT's website[/button]
MJT Custom Aged Guitar Finishes
I've wanted a relic Telecaster for quite a while now, but to get one that's done well, you have to spend some big-time money. Fender Custom Shop, for example, puts out relic'd guitars, but they are close to $5000. I've had quite a few people tell me to check out MJT.
MJT Custom Aged Guitar Finishes is a company founded by Mark Jenny. They custom age the finish on your existing guitar, or they will build you a body or neck and finish/age it however you'd like. They can build a full guitar for you as well, including electronics, hardware, pickups, and even an aged case. Pretty cool!
MJT does basically all kinds of bolt-on style guitars. Think Fender – Tele style guitars, Strat style guitars, etc. They can build pretty much whatever you want. They source their parts from very high quality manufacturers such as Musikraft, USACG, etc. If you go for the full build you get to pick your choice of Porter pickups. This is just about the highest quality stuff you can buy.
MJT VTL
I went with the VTL model, which is the Thinline Custom model. I opted for the complete build. I actually still haven't picked out which pickups I want yet – Porter makes several telecaster model pickups. Honestly the options were almost too overwhelming, ha. When you get a guitar from MJT, you can customize literally everything to your preference. What woods would you like? What neck carve? What color body? What tint on the neck? How much aging? Finish checking? If so, linear checking or broken glass checking? It was a lot of fun just thinking about the different options. In the end, I found a photo of a guitar on their website and said, "Just build one that looks like this…". Here's the guitar I chose: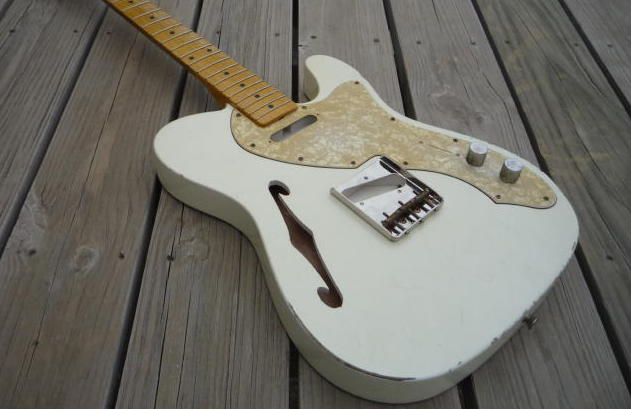 Pretty killer looking guitar! MJT has been working on mine, and they've sent me some progress photos. Check these out: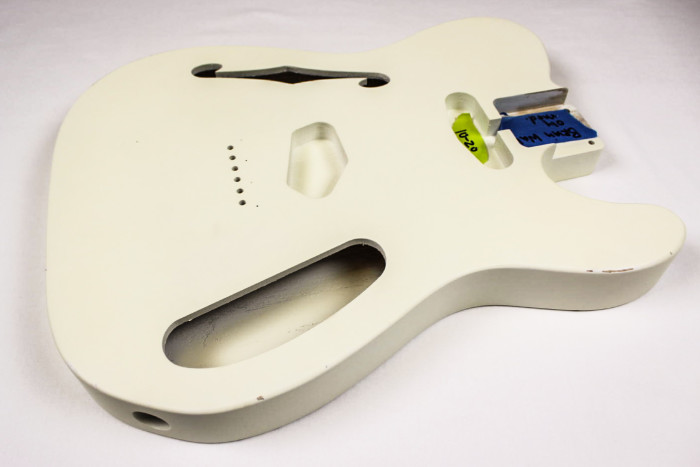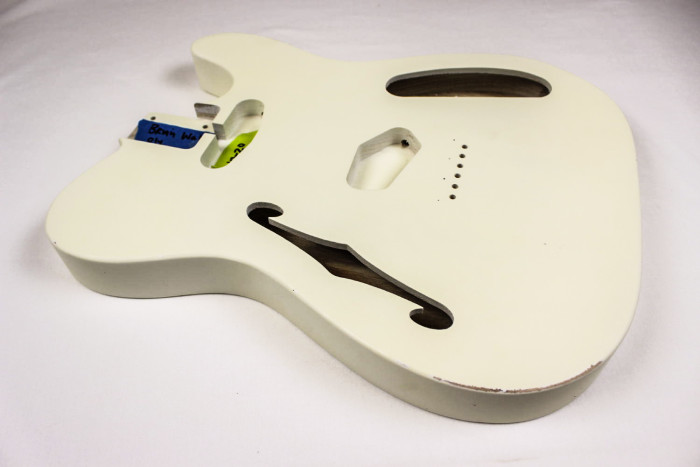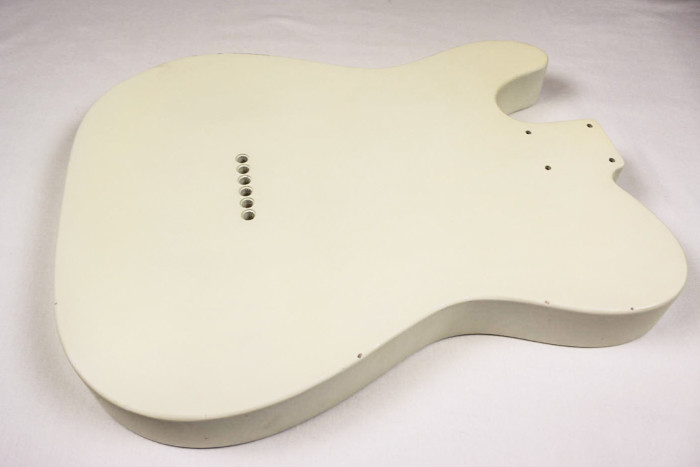 I'd say it's looking pretty good!
When I get the finished product I'll do a full review here on the site. In the meantime, if you're looking for a completely custom made electric guitar (or a body or neck), definitely check out MJT!