Description
PATCHES
This download includes two patches as well as the IR cabs. The patches are:
G-6161 TM WT SC – This patch uses the IR's and is meant for guitars with single coils or low output humbuckers
G-6161 TM WT HB – This patch uses the IR's and is meant for guitars with more traditionally voiced humbuckers
NOTE: The HX Stomp and POD Go folders include 'FX" patches. These patches include the additional effects blocks from the full Helix patch.
OUR VINTAGE GRETSCH 6161 – NOW IN YOUR
 

LINE 6 HARDWARE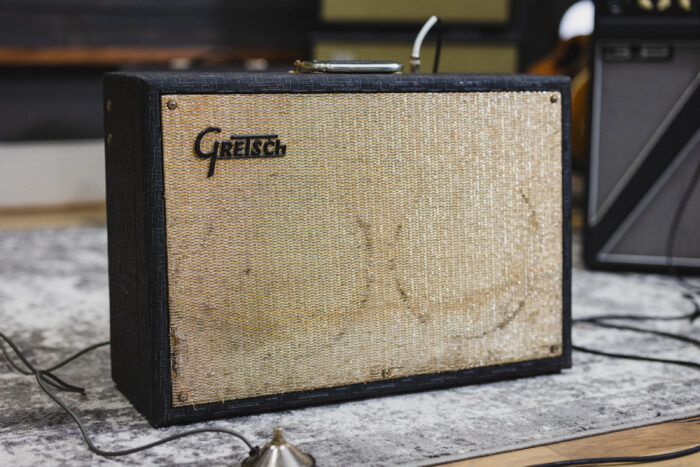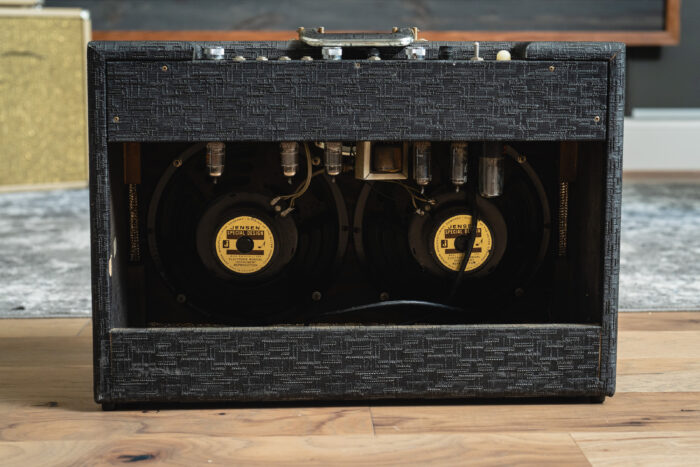 For this preset, we tone-matched the Fender Twin amp model in the HX hardware to our vintage (mid-60's) Gretsch 6161 amp. The result is an impulse response that completely transforms the HX amp model – it sounds exactly like our amp, and the microphones, preamps, and EQ chains that we use to record it.
These old 6161 combo amps were made for Gretsch by Valco. Ours is a 2×10, and it's loaded with original Jensen C10R speakers. The result is a beautifully thick, but still articulate vintage tone. The midrange on this amp just seems to roar. Even Tom Bukovac describes it as his favorite small combo amp of all time.
The amp features normal and tremolo channels, and each channel has both a 'Bass' and 'Treble' input. Each input sounds different, and we matched the Helix to both inputs for the Normal Channel. These are represented by each of the Impulse Responses that are included. 
SIGNAL FLOW AND EFFECTS
Input
Compressor
Drives: KOT, 808, KWB
Volume (log curve) – mapped to EXP 2
Tremolo
Delays: 1/8 delay, Dotted 8th Delay, Dual stereo delay
Chorus
Reverbs: Plate (subtle), Dynamic Hall (huge)
Amps
IR (Tone Match)
EQ
Solo Boost
Output
The HX Stomp and POD Go patches cannot fit all the effects into a single patch. For those platforms, we include the amp and essential effects in the main patches, and then we include the additional effects blocks in the 'FX' patches. Feel free to mix and match the additional 'FX' blocks into the main patches to suite your needs.
SNAPSHOTS
HELIX:
Snapshot 1: CLEAN. This is the base clean tone with delay.
Snapshot 2: DRIVE. Light overdrive.
Snapshot 3: DRIVE +: Bigger overdrive
Snapshot 4: P&W LEAD – Lead tone with lots of reverb and delay
Snapshot 5: AMBI CLEAN – Ambient Clean tone
Snapshot 6: TREM CLEAN – Clean tone with Tremolo
Snapshot 7: ROCK LEAD – Lead tone without all the big wet effects
Snapshot 8: SWELLS – Big ambient swells
POD Go:
Snapshot 1: CLEAN. Base clean tone
Snapshot 2: DRIVE. Stage 1 drive tone
Snapshot 3: P&W LEAD. Lead tone with lots of delay and verb
Snapshot 4: AMBIENT. Ambient clean tone
NOTE: The HX Stomp patches do not include Snapshots
CHANGELOG
Initial Release (1.0): 2022-04-27