[tabs style="boxed"]
[tab title="Song Videos"]


[/tab]
[tab title="Tutorial"]

Chord Diagrams
I recommend using the barre chord Bm on this song, but if you're having difficulty with it, use this version as an alternative: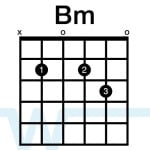 Strumming Pattern
D UDUD UDUD DU, …
Later on in the song (when you hit the first solo section), you'll want to build the energy by using 8th note down strums.
[/tab]
[tab title="Multitrack and Loops"]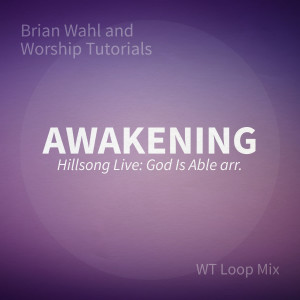 Loop Details
Arrangement: Hillsong Live – God Is Able
Key: D
Tempo: 80 BPM, 4/4 time
Preview:
Purchase (Loop Community)
[button link="http://loopcommunity.com/node/10342?p=16726″ size="large" bg_color="#44ABD8″ window="yes"]Purchase from Loop Community[/button]
Loop: $9.99
Multitrack: $19.99
With the loop, you get 3 files – one with the click/cues panned hard L and the loop panned hard R, a stereo file with just the loop, and file with just the click/cues. With the multitrack, you get a folder of WAV files – each part as an individual file (this is great if you just need some or all of the parts in the loop).
Info
This loop is a full recording of Awakening – the only thing missing is acoustic guitar and vocals. This would be ideal for leading if you are by yourself on acoustic guitar. The loop includes Drums, Bass, Pads, Piano, Lead electric and Rhythm electric parts. The arrangement I recorded follows and sounds close to the Hillsong Live: God Is Able arrangement. The click track includes vocal cues.
How does it sound?
Here is an example of me playing along to the loop:
Tutorial
Click here to view the tutorial and download charts
[/tab][/tabs]
I love this song. It can be a bit confusing because some of the chord progressions change around during different sections of the song, but it's such a powerful song to sing. There are actually quite a few versions of it out there, and our resources are from the arrangement from the Hillsong 'God Is Able' album.