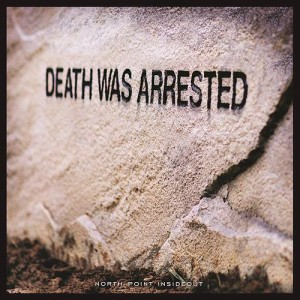 Arrangement
Album: North Point InsideOut – Death Was Arrested
Tempo: 75 bpm, 6/8 time (switches between 6/8 and 3/8 in the verses)
Album Key: B (male – med/high)
Death Was Arrested is another very good song from North Point church. It seems like everything these guys put out is awesome. We have been singing this song in our church a bit lately and it has been extremely well received every time. It contains powerful imagery about what God has done for us through his Son, Jesus.
[hr]
Available Resources
[tabs style="boxed"]
[tab title="Song Video"]
In this video, Brian and Bryce perform Death Was Arrested on acoustic and electric guitar. Brian is playing key of G chords with a capo on the 4th fret (the chord diagrams in the video show the capo'd key of G chords).
Bryce is playing a Fender Strat through the Agape Tribute 18w amp.
The background music in this video is from Pads 3, available here
[/tab]
[tab title="Tutorial"]
Chords used in this song
Strumming Patterns
[box]
1 2 3 4 5 6 ,...      
d  udud  udu
[/box]
[/tab]
[/tabs]