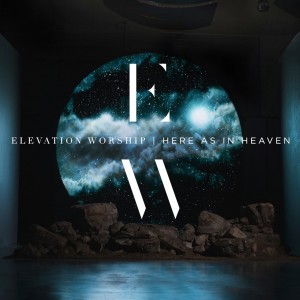 The title song from the Here As In Heaven album is a powerful song of invitation. It's a long, slow ballad, and the excellent songwriting takes the forefront
In our resources we play it in the key of C. The album version is in the key of D, which I find pretty high for most male vocalists.
Arrangement
Album: Elevation Worship – Here As In Heaven
Tempo: 69.5 bpm, 4/4 time
Album Key: D (male)
[hr]
Training Resources: Acoustic Song Video // Acoustic Tutorial Video
[hr]
[tabs style="boxed"]
[tab title="Song Video (Acoustic)"]

The background music in this video is from Pads 4 (Evolving), available here.
Gear:
Guitar: Martin D-35 with LR Baggs Anthem pickup
Microphone: Shure SM7b
Interface: Universal Audio Apollo Twin Duo
[/tab]
[tab title="Tutorial (acoustic)"]

Chords used in this song
Strumming Patterns
This song requires a good bit of restraint (it's easy to play way too much), so for a lot of the song just whole note strums are appropriate. I like to begin building in sections with 8th note down strums (D, D, D, D, etc), and then for a main strumming pattern, use this:
[hr]
1   2   3   4   ,...
D  UDUD  UDUD DU,...
[hr]
[/tab]
[/tabs]