[fourcol_three]
[/fourcol_three] [fourcol_one_last]
Artist: Chris Tomlin
Album: Never Lose Sight
Key/Tempo: Album key is A (song videos in G), 77bpm, 4/4 Time
Chord Charts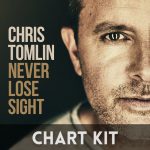 $1.99Add to cart
[/fourcol_one_last]
[fourcol_three]
[tabs style="boxed"]
[tab title="Tutorial (Acoustic Guitar)"]

Jesus is a powerful song from Chris Tomlin. I have a feeling this is going to be a very popular song among churches in the future. There are a lot of chord changes in this one during the chorus as it walks up and down between the chords.
Chords used in this song
Strumming Patterns
[hr]
1   2   3   4   ,...
D  UDUD  UDUD DU,...
[hr]
[/tab]
[tab title="Chord Charts"]
Jesus – Chart Kit – Chris Tomlin arrangement
$1.99
Artist: Chris Tomlin
Album: Never Lose Sight
Keys included: A, B, C, D, E, F, and G (album key is A – high male)
Listen in iTunes
On the album, the song is in A (high male). For most male vocalists, try G or A. For female vocalists, try C or D.
Description
Chord Chart kits include both Nashville charts and lyric charts in various keys. Your download will be in the form of a .zip file. Extract the file and you will find two folders, "Lyric Charts and Nashville Charts".
Only logged in customers who have purchased this product may leave a review.
[/tab][/tabs]
[hr]
Latest Songs
[/fourcol_three] [fourcol_one_last][/fourcol_one_last]