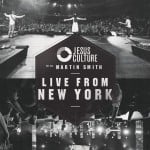 Pursuit is arranged as a duet, but I found it pretty hard to sing in E, which is the key on the album. I like singing it in C, but that would probably be too low (or way too high) for a female vocalist. You could try F or G for a female lead.
Arrangement
[hr]
[tabs style="boxed"]
[tab title="Song Video"]

[/tab]
[tab title="Tutorial"]

Chords used in this song
Strumming Pattern
[box]
1   2   3   4   ,...      
d  udud  udud du,...
[/box]
[/tab]
[tab title="Chord Charts"]
Pursuit – Chart Kit – Jesus Culture arrangement
$1.99
Arrangement: Jesus Culture – Live from New York
Keys included: A, B, C, D, E, F, and G
Listen in iTunes
On the album, the song is in E. It's arranged as a duet, and I found it easier to sing in the key of C.
Description
Chord Chart kits include both Nashville charts and lyric charts in various keys. Your download will be in the form of a .zip file. Extract the file and you will find two folders, "Lyric Charts and Nashville Charts".
Only logged in customers who have purchased this product may leave a review.
[/tab]
[/tabs]