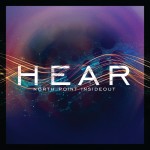 The North Point InsideOut: Hear album is very good – one of my favorite worship albums to come out in a long time. Sons and Daughters is a powerful song. One the album it's in they key of G and well suited for a male lead. For a female lead, try C or D.
Arrangement
[hr]
[tabs style="boxed"]
[tab title="Song Video"]

[/tab]
[tab title="Tutorial"]

Chords used in this song
Strumming Patterns
[box]
1   2   3   4   ,...      
d  udud  udud du,...
[/box]
Or…
[box]
1   2   3   4   ,...      
d d d  udud d du,...
[/box]
[/tab]
[/tabs]