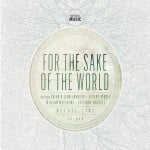 To Our God is one of my personal favorites from the For The Sake Of The World album. I love the steel guitar intro line. It's a pretty easy song to play and sing as well. On the album it's in the key of A, which should fit most male vocalists. Our resources show how to play it using key of G chords with a capo.
Arrangement
[hr]
Available Resources
[tabs style="boxed"]
[tab title="Song Video"]

The background music in this video is from Pads 3, available here
[/tab]
[tab title="Tutorial"]

This one is actually pretty easy to play. There are really only a few chord progressions throughout the entire song.
Chords used in this song
Strumming Patterns
[box]
1   2   3   4   ,...      
dudud dududud du,...
[/box]
You'll definitely want to vary the intensity you use to strum during this song. Sometimes you'll want to strum less (don't do all the downs and ups) and sometimes more.
[/tab]
[/tabs]