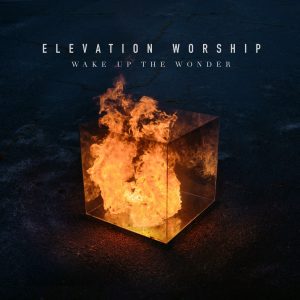 Unstoppable God is a great upbeat song by Elevation Worship from the Wake Up The Wonder album. I really like the lyrics in this one, and the half-time groove in the chorus is a lot of fun. We use this one as an opener or anywhere we want a high energy song.
In our resources we play it in the key of A using key of G chords with a capo on the 2nd fret. The album key is B, so if you'd like to play along with the album, just put your capo on the 4th fret. I find that it's pretty high in the album key of B.
Arrangement
Album: Elevation Worship – Wake Up the Wonder
Tempo: 132 bpm, 4/4 time
Album Key: B (male)
[hr]
Training Resources: Acoustic Song Video // Acoustic Tutorial Video
[hr]
[tabs style="boxed"]
[tab title="Song Video (Acoustic)"]

The background music in this video is from Pads 2 (Atmospheric), available here.
Gear:
Guitar: Martin D-35 with LR Baggs Anthem pickup
Microphone: Shure SM7b
Interface: Universal Audio Apollo Twin Duo
[/tab]
[tab title="Tutorial (acoustic)"]

Chords used in this song
Strumming Patterns
For the intro and verses, you'll want to use a constant down-up pattern, but the chord changes happen on the ups. It's kind of a difficult thing to do if you're just starting out, but it goes like this:
[hr]
1   2   3   4   , 1   2   3   4   ,...
d u d U d u d U , d u d U d u d U ,...
[hr]
When you get to the chorus, solo, and bridge sections, and the strumming pattern is:
[hr]
1   2   3   4   , 1   2   3   4   ,...
d       d   d U ,   u d u d   d U ,...
[hr]
[/tab]
[/tabs]