[fourcol_three]

[/fourcol_three]
[fourcol_one_last]
Artist: Crowder
Album: Neon Steeple
Album Key: C, 67.5 bpm, 6/8 time
Listen in iTunes
Chord Charts
Our Worship Tutorials arrangement follows the same arrangement as the Crowder version.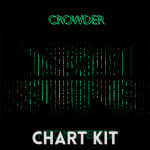 $1.99Add to cart
[divider]
Multitrack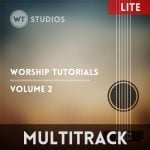 [/fourcol_one_last]
[fourcol_three]
[tabs style="boxed"]
[tab title="Tutorial"]

Crowder does this in the key of C, and I find it pretty easy to sing. If it's too high for you, try playing it in the key of G and using your capo on the 4th fret (or maybe 2nd or 3rd to make it even lower). In our chord chart kit there are other keys available for both male and female leads.
Chords used in this song
If these chords are difficult for you, no problem! Check out our Chords in the key of C lesson.
Strumming Patterns
This song is in 6/8 time, which is a bit uncommon, but certainly not unusual. It has a different feel, so if 6/8 time is new to you, check out our guitar lesson over 6/8 time.
The first part of the song is just down strums, but after that, use this pattern:
[box]
1 2 3 4 5 6       
d  udud  udu,...

[/box]
[/tab]
[tab title="Chord Charts"]
Come As You Are – Chart Kit – Crowder arrangement
$1.99
Arrangement: Crowder – Neon Steeple (also the same as Passion – Take It All)
Keys included: A, B, C, E, F, and G
Listen in iTunes
On the album, the song is in C. For a male lead, use keys A, B, or C. For a female lead, use keys E, F, or G. G is also included for use with a capo.
Description
Chord Chart kits include both Nashville charts and lyric charts in various keys. Your download will be in the form of a .zip file. Extract the file and you will find two folders, "Lyric Charts and Nashville Charts".
Only logged in customers who have purchased this product may leave a review.
[/tab]
[tab title="Multitrack"]
[/tab]
[/tabs]
Latest Songs
[/fourcol_three] [fourcol_one_last][sidebar name="Primary"][/fourcol_one_last]