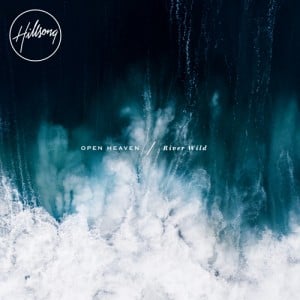 Faithfulness is a great song from the Hillsong Worship Open Heaven River Wild album – I particularly like how it references lyrically and melodically the old 'Great Is Thy Faithfulness' hymn. This one is very singable. In our resources, we chose to sing it in the same key as the album – A. We are using key of G chords with a capo on the 2nd fret for the acoustic videos.
Arrangement
Album: Hillsong Worship – Open Heaven / River Wild
Tempo: 74.5 bpm, 4/4 time
Album Key: A (male – med/high)
[hr]
Available Resources
[tabs style="boxed"]
[tab title="Song Video"]

The background music in this video is from Pads 4 (Evolving), available here
[/tab]
[tab title="Tutorial"]

This is a simple song with four basic chords, and a variation of the C chord (or E in the open B key) – a C6. To play the C6, simply bar your first finger and fret the D and G strings on the 2nd fret.
Chords used in this song
Strumming Patterns
I've listed the basic strumming pattern below for this song, but you'll really want to vary your strumming in this one. Dynamics are very important. Especially in the slower/softer section, you'll want to strum less.
[box]
1   2   3   4   ,...      
dudud dududud du,...
[/box]
[/tab]
[tab title="Chord Charts"]
Faithfulness – Chart Kit – Hillsong arrangement
$1.99
Arrangement: Hillsong Worship – Open Heaven / River Wild
Keys included: A, B, C, D, E, F, and G
Song Data: Album Key – A // Tempo: 74.5bpm, 4/4 time
Listen on iTunes
On the album, the song is in A which suitable for a high male lead. For most male vocalists, use key of G or A. For a female voice, try D or E.
Description
The Faithfulness (Hillsong arrangement) Chord Chart kit includes both Nashville charts and lyric charts in various keys. Your download will be in the form of a .zip file. Extract the file and you will find two folders, "Lyric Charts and Nashville Charts".
Only logged in customers who have purchased this product may leave a review.
[/tab]
[/tabs]