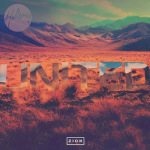 Mercy Mercy is from the Hillsong United Zion album. There's a lot of synth and electric guitar in the song, but you also hear a finger picked acoustic in there as well. As with all good songs, it works well on just acoustic or in a stripped down acoustic environment if that's how you'd like to play it.
On the album, the song is in B, which is high for most male vocalists. I choose to sing this song in G, mostly because it has a very mellow introspective feel. Singing it in B would require me to push too hard to really capture that feeling in the song, so I would suggest finding a key that fits your voice accordingly. Our chord chart kit includes multiple keys so you can find the right one for you.
Arrangement
Album: Hillsong United – Zion
Tempo: 87.55bpm, 4/4 time
Key: The album is in B, but I played it in G for these resources.
[hr]
[tabs style="boxed"]
[tab title="Song Video"]

[/tab]
[tab title="Tutorial"]

Chords used in this song
If these chords are difficult for you, no problem! Check out our Chords in the key of G lesson.
Strumming Patterns
Most of the acoustic on this song is finger picking. I've really simplified the pattern using a very simple finger picking pattern. You can learn the pattern in this finger picking lesson, but the pattern goes like this:
T – 1 – 2 – 1 – T – 1 – 2 – 1 …
Once the song picks up, this pattern will work throughout most of it:
[box]
1   2   3   4       
d du udud du udu,...

[/box]
[/tab]
[tab title="Chord Charts"]
Mercy Mercy – Chart Kit – Hillsong arrangement
$1.99
Arrangement: Hillsong United – Zion
Keys included: A, B, D, E, F, and G
Listen in iTunes
On the album, the song is in B, which is pretty high for most men. For a male lead, use keys G, A, or B. For a female lead, use keys D, E, or F.
Description
Chord Chart kits include both Nashville charts and lyric charts in various keys. Your download will be in the form of a .zip file. Extract the file and you will find two folders, 'Lyric Charts and Nashville Charts'.
Only logged in customers who have purchased this product may leave a review.
[/tab]
[tab title="Multitrack"]
[/tab]
[/tabs]