[tabs style="boxed"]
[tab title="Song Video"]

[/tab]
[tab title="Tutorial"]

Chord diagrams
Strumming Pattern
DUDUD duDUDUD du,…
[/tab]
[tab title="Multitrack"]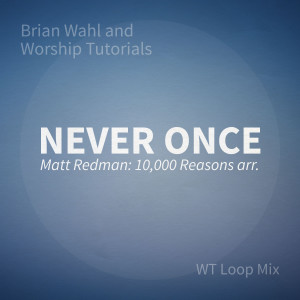 Purchase (Loop Community)
[button link="http://loopcommunity.com/node/10836?p=83123″ size="large" style="tick" bg_color="#44ABD8″ window="yes"]Loop/Split track ($9.99)[/button]
[button link="http://loopcommunity.com/node/10836?p=83123″ size="large" style="tick" bg_color="#44ABD8″ window="yes"]Multi track ($19.99)[/button]
With the loop, you get 3 files – one with the click/cues panned hard L and the loop panned hard R, a stereo file with just the loop, and file with just the click/cues. With the multitrack, you get a folder of WAV files – each part as an individual file (this is great if you just need some or all of the parts in the loop).
Loop Details
Arrangement: Matt Redman – 10,000 Reasons
Key: B
Tempo: 69 BPM, 4/4 time
Preview:
Info
This loop will work well with just acoustic guitar or with a full band. The loop includes Pads, Synth, Percussion, Electric Guitar (lead and rhythm), and Piano parts. The click track includes vocal cues. The downloads below include the following files (you can also download the mp3 of me playing to the loop below):
Loop only

Loop/Click split (click panned L and loop panned R)
Click/cues only
There is a 2 measure count-in before you start the intro.
How does it sound?
Here is an example of me playing to the loop:
https://www.youtube.com/watch?v=a08UXuykmqU[/tab][/tabs]
Very cool song from the 10,000 Reasons album.